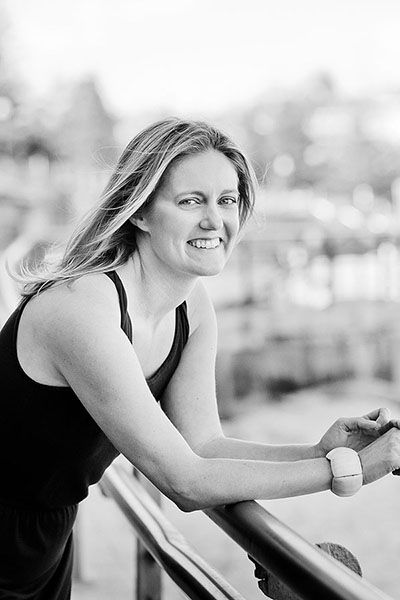 ABOUT
SARAH O'KEEFE GREIG IS A NEW YORK CITY BASED PHOTOGRAPHER SPECIALIZING IN EVENTS AND CHILDREN'S PORTRAITS.
SHE HAS HAD A CAMERA AROUND HER NECK FOR AS LONG AS SHE CAN REMEMBER. SHE LOVES FRAMING THE WORLD AROUND HER–WHETHER RECORDING THE EMOTION OF A COUPLE SEEING EACH OTHER FOR THE FIRST TIME ON THEIR BIG DAY, OR CAPTURING THE FACE OF A THREE-YEAR OLD IN THE MIDST OF AN UNCONTROLLABLE GIGGLE.
IN ADDITION TO LOGGING MANY HOURS IN THE DARKROOM IN HIGH SCHOOL AND COLLEGE, SARAH STUDIED PHOTOGRAPHY AT RMSP IN MONTANA AND PARSONS SCHOOL OF ART AND DESIGN IN PARIS. SARAH HOLDS A B.A. IN FINE ARTS FROM AMHERST COLLEGE AND AN M.A. IN ART HISTORY FROM TUFTS UNIVERSITY. SHE HAS WORKED IN THE PHOTOGRAPHY DEPARTMENTS AT THE MUSEUM OF MODERN ART IN NEW YORK AND THE MUSEUM OF PHOTOGRAPHIC ARTS IN SAN DIEGO. RESEARCHING AND WRITING ABOUT THE WORK OF MANY MASTERS HAS TRAINED HER CREATIVE EYE TO USE AN INTRICATE BALANCE OF COMPOSITION AND LIGHT IN HER OWN PHOTOGRAPHY.
SARAH LIVES ON THE UPPER WEST SIDE WITH HER HUSBAND AND THREE CHILDREN. IN HER FREE TIME, SHE TEACHES ARCHITECTURE TO 1ST AND 2ND GRADERS, SPENDS TIME WITH HER WILD IRISH FAMILY, AND DREAMS OF NEW PASSPORT STAMPS.